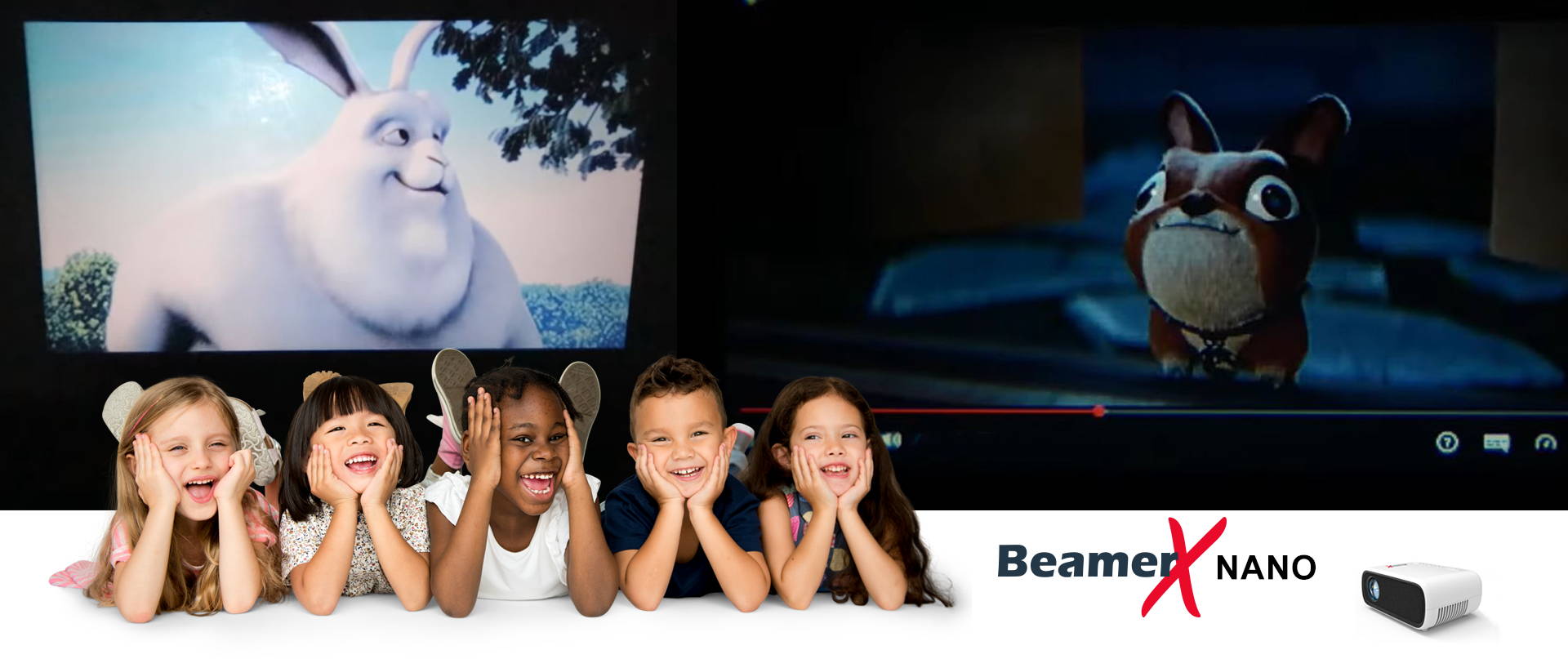 BeamerX Nano makes it affordable to own with looks
BeamerX Nano fit on your palm and light in size to carry to anywhere.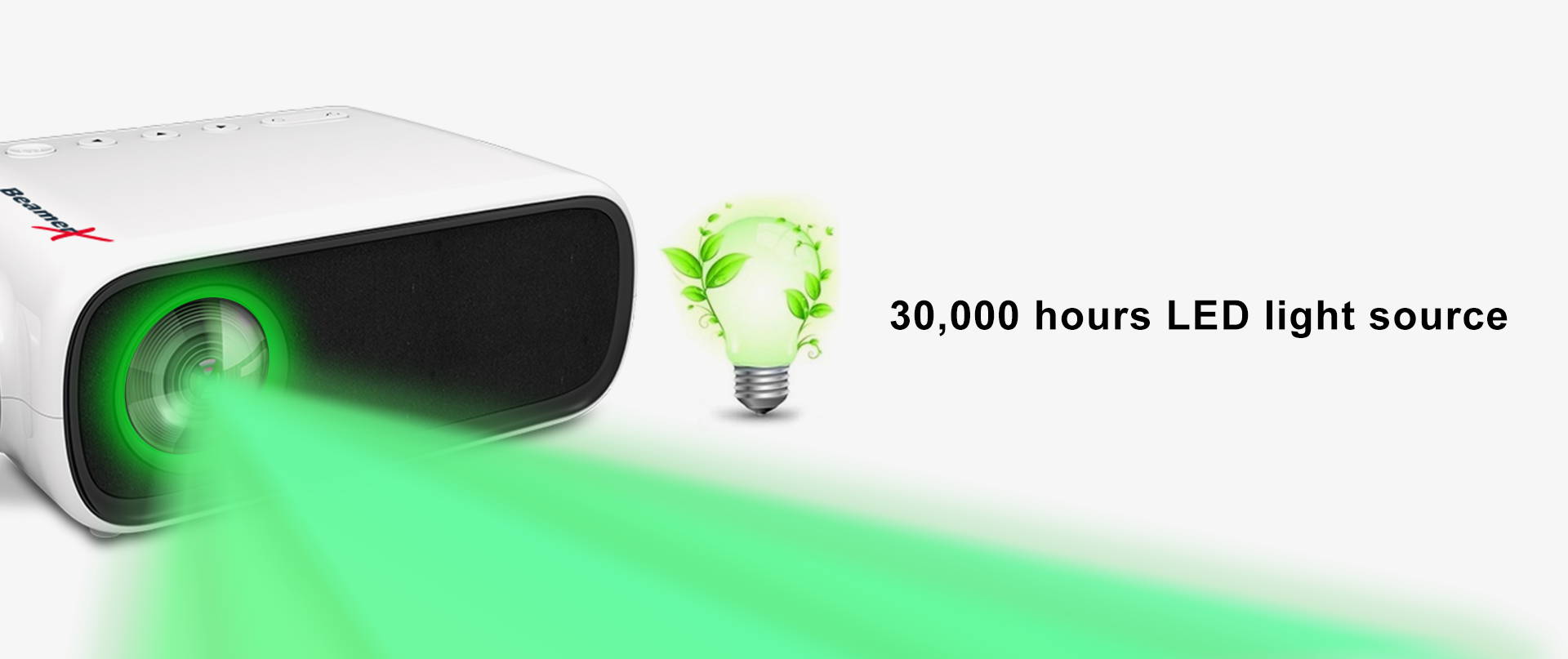 The BeamerX Nano operate eco-friendly with LED light source that protect our eyes from glass screen radiation.
The BeamerX Nano operate with high effective ventilation and completely silence.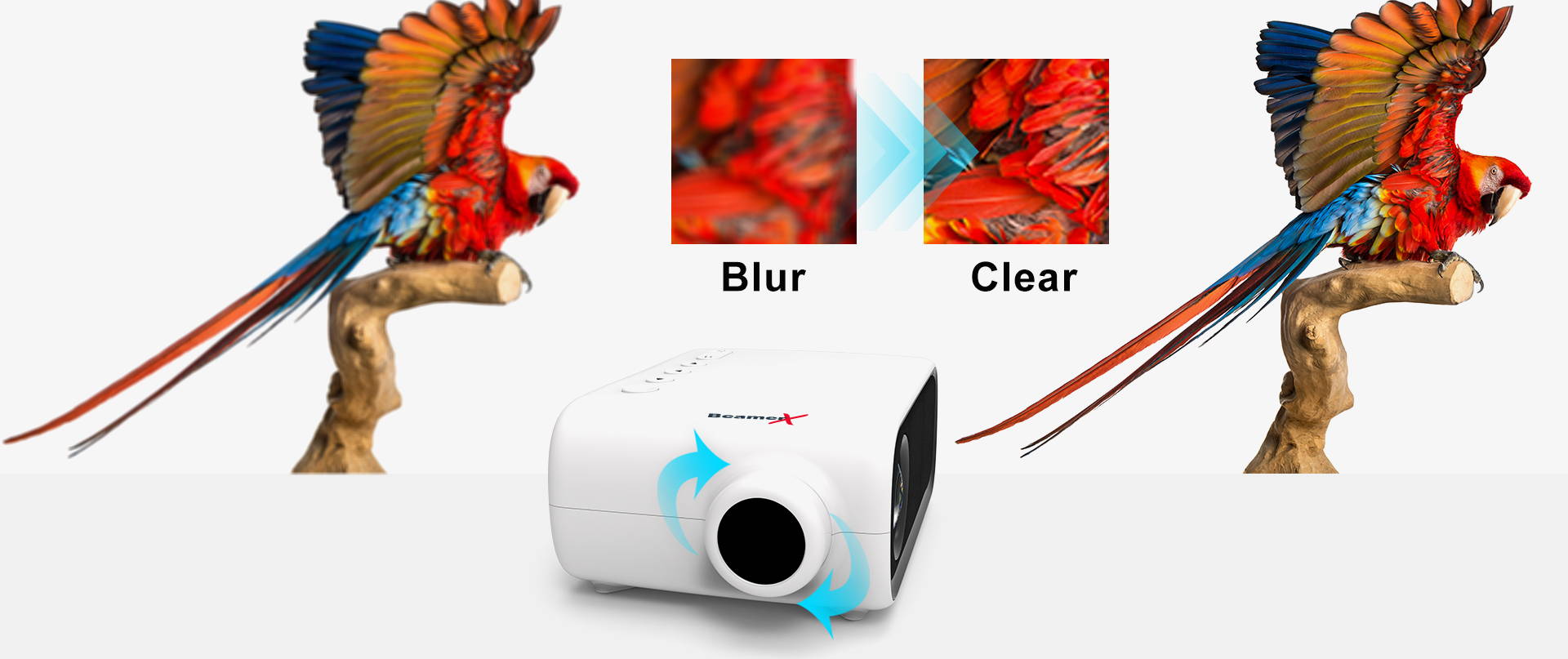 The BeamerX Nano in-built with precision focus wheel at minor adjustment. No matter near of far away, a simply tween it and Nano will immediate refine the blurry to clear display.
The BeamerX Nano provide quick access on-the-go control and also, come along with a remote controller.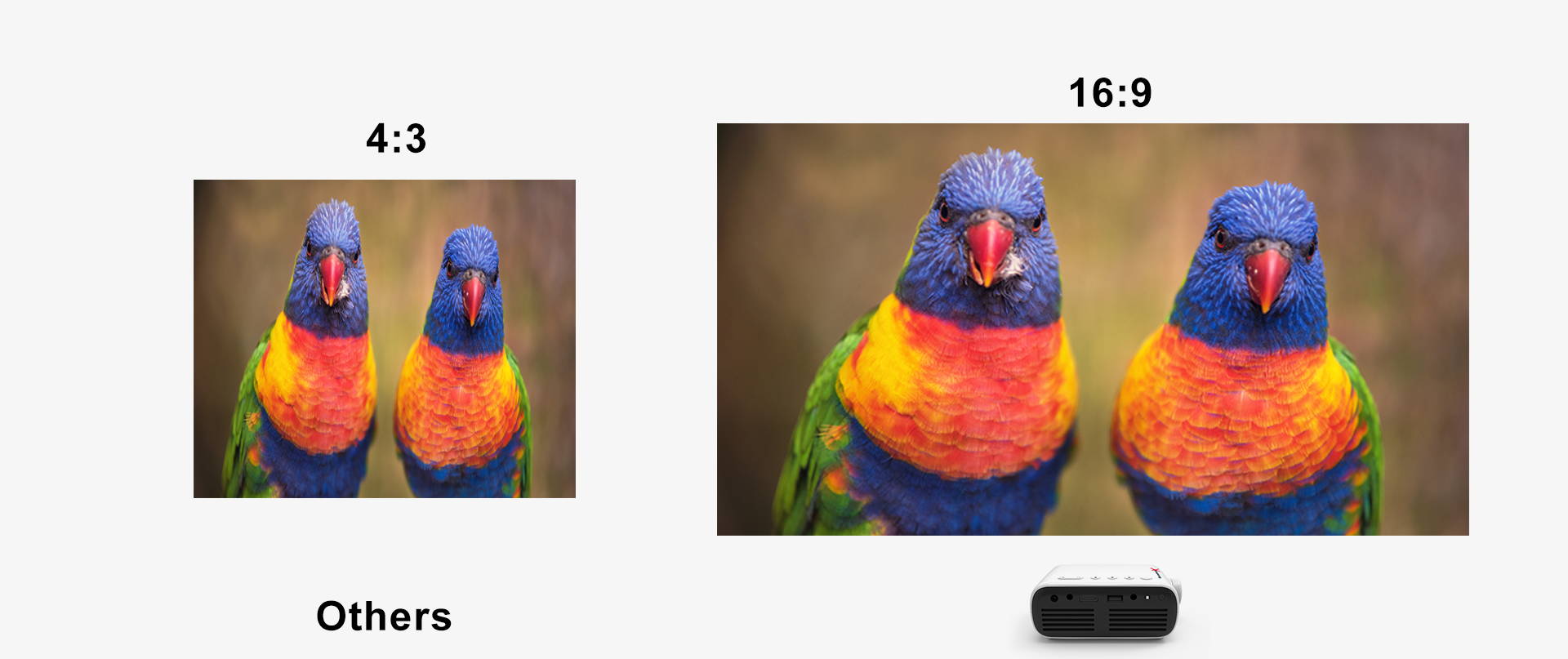 The BeamerX Nano has a display 16:9 ratio, while other unsupported 16:9 ratio will squeeze the display into 4:3 ratio.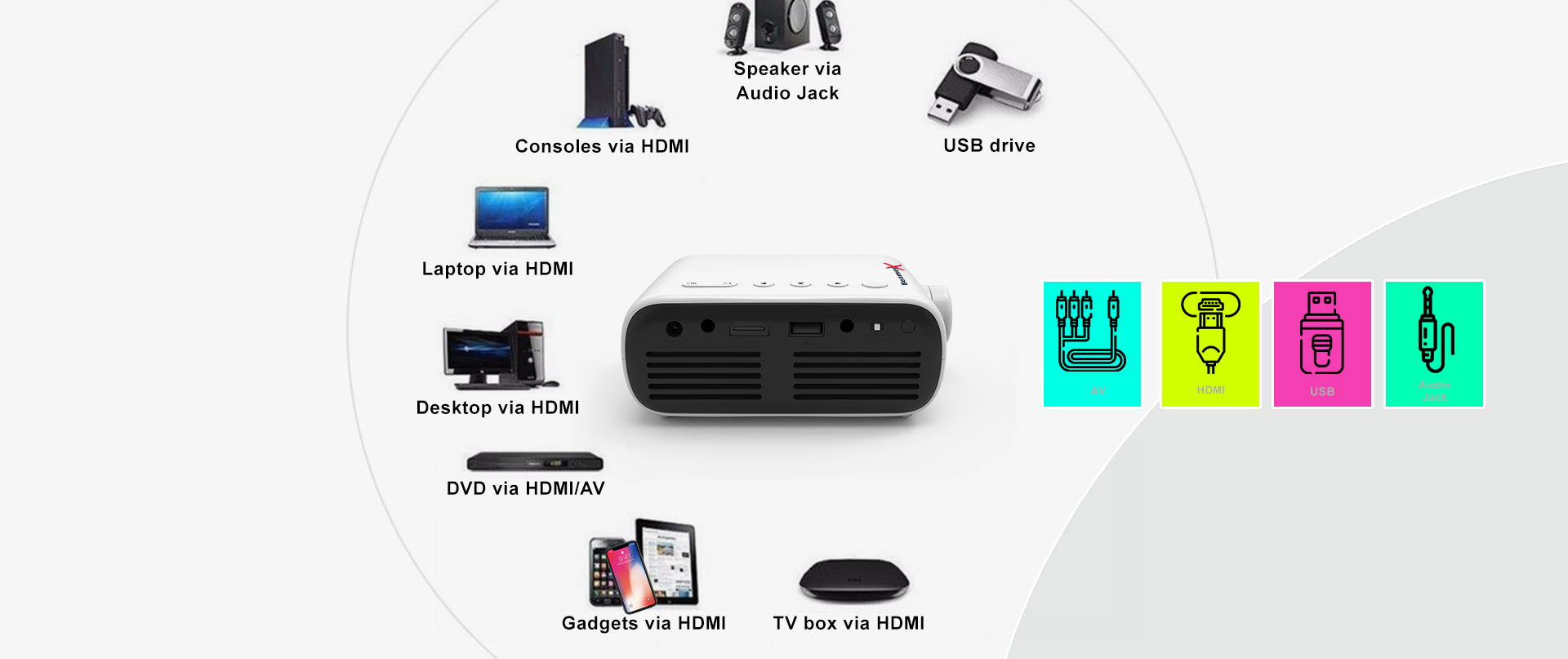 The BeamerX Nano support Rechargeable DC-IN, AV connector, HDMI, USB, Audio Jack and come along with remote controller. HDMI port support game console, TV box, Laptop, and Smartphones.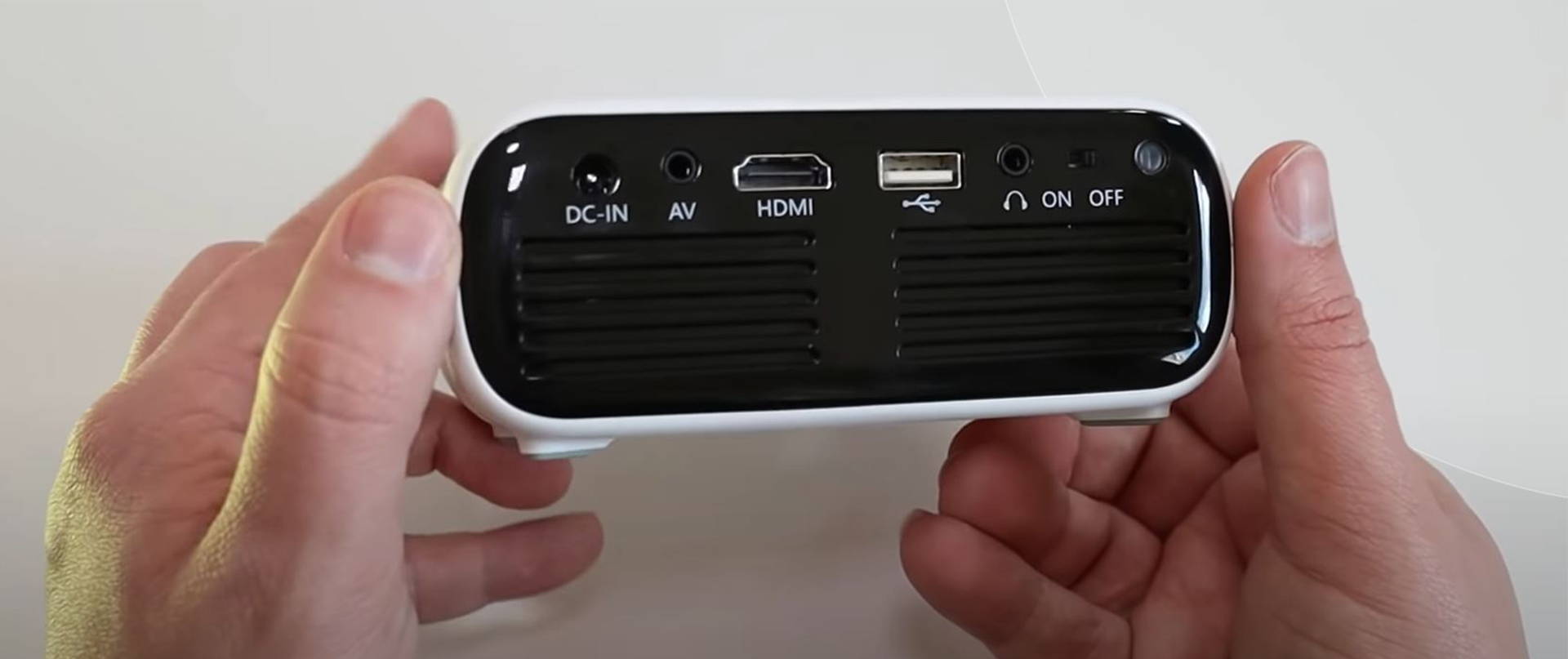 The BeamerX Nano itself compact and prevent you from messy cable. Just plug and play.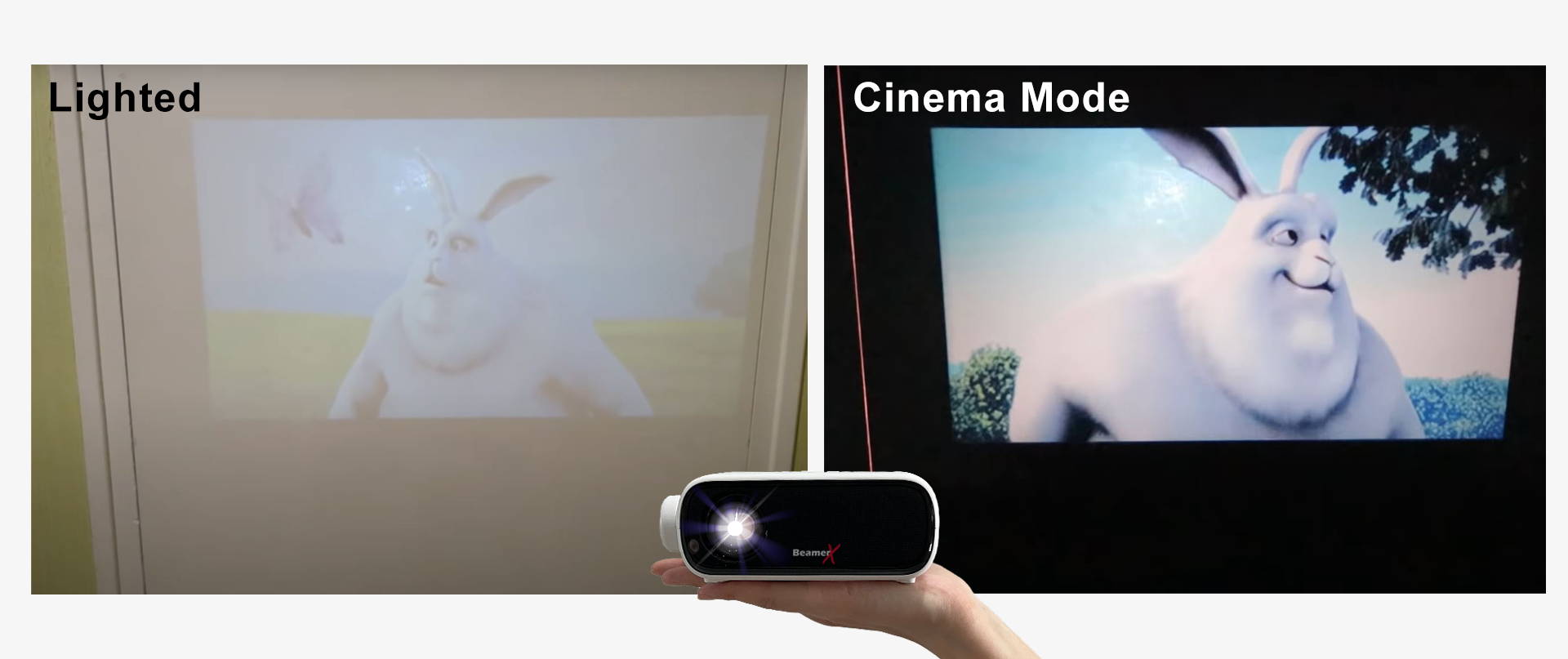 The BeamerX Nano bring you the lite and easy cinema hookup without breaking your wallet. It is good for mini bedroom movie night.