✔️ Metallic Grey Ready Stock at

1. FairPrice Xtra AMK, VIVO, JEM, JURONG POINT, CHANGI, SPORTHUB

2. Bugis Junction #03-24A

3. Sim Lim Square #02-76
✔️ For Other Color

:

Hurry and secure your favorite color by ordering thru website, no advanced payment is needed, select "Pickup in Store". Arriving End of April.  
✔️

Basic Features:
Natural Colors, Native 1080p Resolution, 8000 Lumens, 7000:1 Contrast Ratio, Horizontal Keystone Correction & Digital Zoom, 50,000 Light Hours, and Loud Hi-Fi Audio System.
✔️

Regular version
requires an external input like a laptop/USB/TV box/Chromecast/Apple TV/Game Consoles/Smart Phone/iPad etc. to display content. Also support UHD 4K HDMI input and uniquely provide 5V to power Chromecast.
✔️

Smart version
has its own Smart TV OS. It is Wi-Fi enabled with Inbuilt Netflix, YouTube, Phone Mirroring , Apps Store & Bluetooth Audio. It also support external inputs similar to regular version.
✔️ Hardware

Warranty:
12 Months Physical Store Warranty
✔️

Our founder:
True Singaporean by born with 25 yrs experience in electronic and cinema projection.
✔️ Happy to be Singapore's Most Attractive Projector TV Brand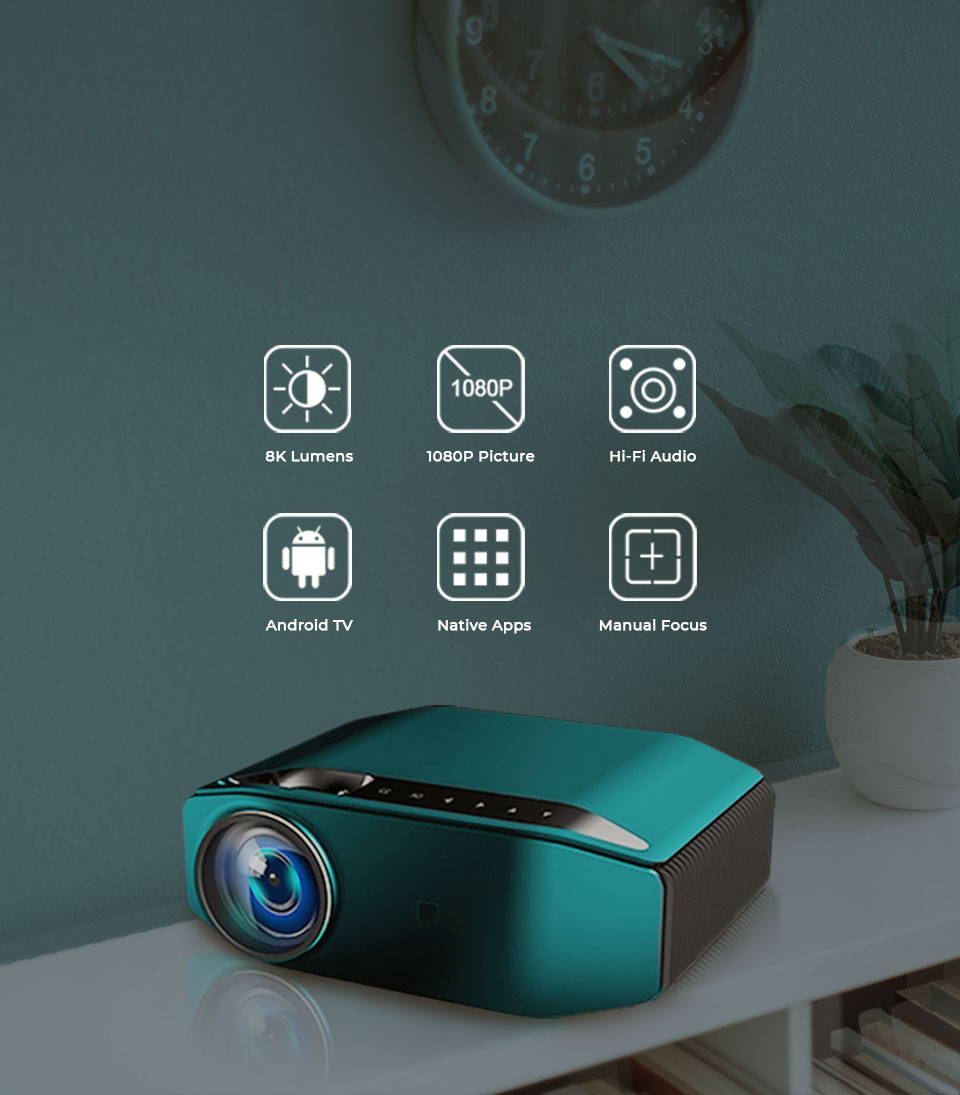 Review & Tips by TechnoBabble


Everyone has TVs at home but not many has True Home Cinematic Cinema.
Play the video below and hear what James has to share.

The Brightest Ever Home Screenless TV Projector
Combined with 8000 Lumens of brightness, BeamerX 2 has become the brightest 1080p Led projector available in this price category. It completely an ideal replacement for TV,offering the best audio-visual experience for a cinema size projection up to 300"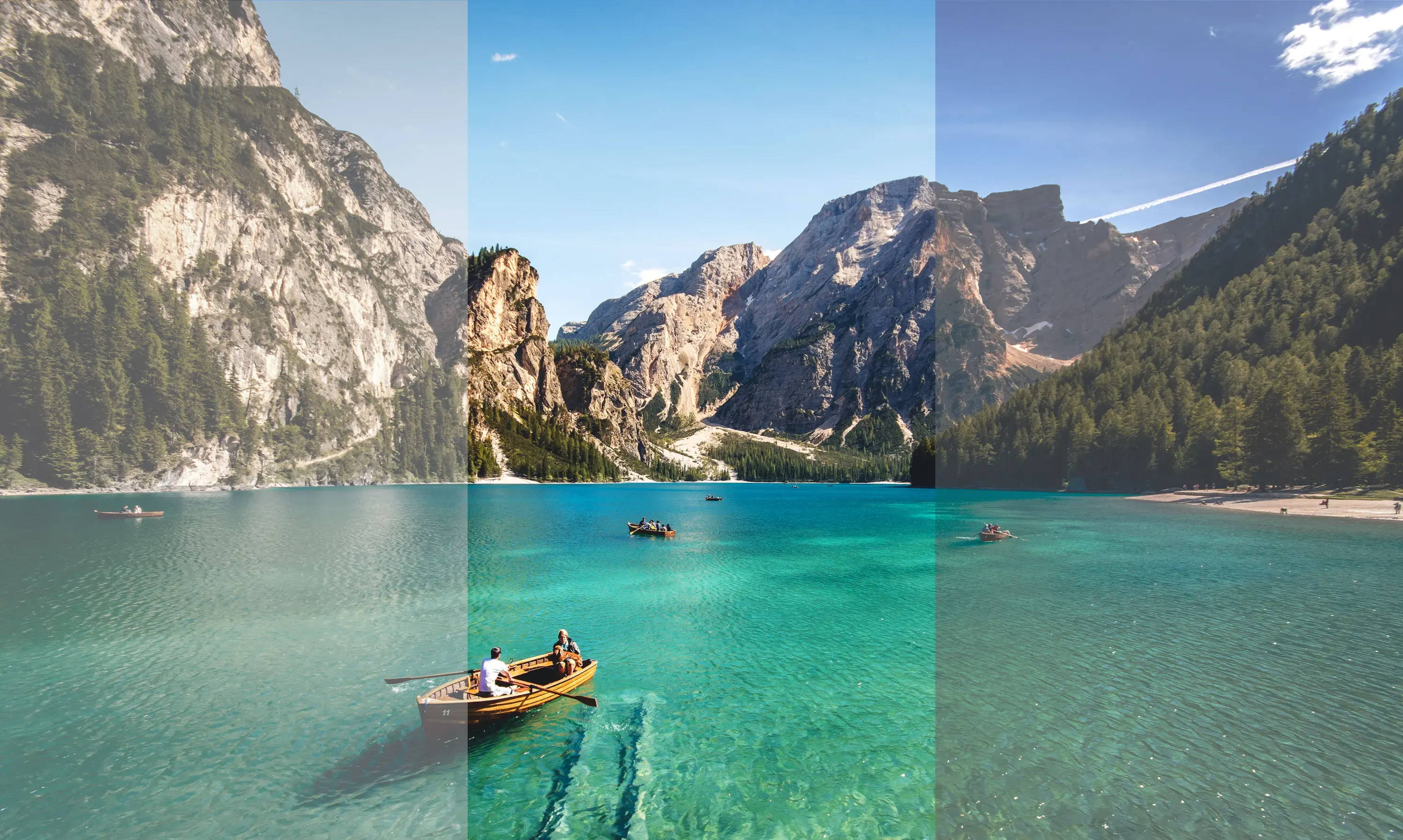 Stream NETFLIX for the Ultimate Cinematic Experience!
BeamerX II Smart Version, comes with Netflix and Youtube pre-installed. Simply log in to your account and enjoy your movie! Gone are the days where you have to connect to external devices with messy cables!

Play Console Games on a Screen That Can Go As Big as 300"!

BeamerX II can project up to a whopping 300-inch screen that can literally fill up your wall. And if 300-inch is too big for you, the screen can be scaled down to any size that you want. The choice is yours!
BeamerX II Smart Version has an advanced 4 corners keystone adjustment feature where you no longer have constraint on the placement of the projector. Now you can project at an angle from the sides of your bed or sofa without skewing the projection!
Best way to totally into the gaming world is to be part of it and deep inside it. Totally bounderless and frameless experience!

Excellent Graphics Guarantees an Immersive Experience!

BeamerX II's projection quality and colour vibrancy will fully immerse you into another world. Case in point, the Minions in the footage simply have a perfect balance of tone, hue, saturation, and contrast that makes the movie that much more enjoyable.

Wireless Project Your Mobile Games and Save your Eyes!
All of us experience eye fatigue after long hours of exposure to our mobile screen up close. In the long term, this can potentially translate to undesirable dependence on thick glasses. Give your eyes a break, try looking at the screen from a further distance!

How to setup BeamerX II in bedroom with light on?

Lets see how we apply the advanced 4 corners keystone feature in our real Bedroom. It is super easy.

BeamerX II vs Other Brands. Verdict? We are SO MUCH more advanced.

Though we maybe advanced now but without your trust and support, we are no where near. We need your feedbacks so we can be better and better. And always more advanced than other brand. Without you, there is no us!
Technical Specifications

BeamerX II
Smart

BeamerX II
Regular
Native Resolution
1920*1080 (1080P)
Brightness
8000 Lumens
Contrast Ratio
7000:1
LED Lamp Life
>50,000 Hours
Aspect Ratio
16:9/4:3
Projected Screen Size
50-300 Inch
Projection Distances

1.5-9.2M
Short Throw Ratio
1.35:1
Speaker
4Ω5W (Dolby Audio Support)
Keystone Correction

Smart: Horizontal & Vertical

±15° (Using Adjustment Mechanism) ±50°(Using Remote Adjustment);

With Zoom function

Regular: Vertical Keystone Adjustment only
Interfaces

AV/VGA/HDMIx2/USBx2/

Audio out

Supply Power
AC100-240, 50/60Hz
Consumption
140W
Consumes Lesser Power Than BeamerX l
Weight
2.61 KG
Lighter Weight Than BeamerX l
Dimension
310.7 * 239.3 * 117.6mm
Operating System
Android 6.0
-
Memory & Storage
RAM 1GB + ROM 8GB
-
Bluetooth
Bluetooth 4.0
-
Screencast
Inbuilt Airplay/AirScreen app for iPhones & Samsung Phones

Miracast for Android phones
-
Apps
Youtube, Netflix, Apps Store & Web Browser
WIFI
Yes
-
Accessories

Projector *1

Power Cable*1

AV Cable*1

Remote Control*1

Able to Mount?
Yes, it is able to be mounted by standard ceiling/wall projector mounts. We do sell the ceiling mounts and it is optional.
Warranty
1 year
While we makan @ Kopitiam, Alamak! See projector price online so expensive and no physical store warranty! Then think think …Why not start our own? Also can create job … Sure, Let's do it! So there you go! This is how simple and truly BeamerX is liao. Calling all like minded friends, let's have Kopi and Talk and Go Global!
Surprise by the quality
At first I was very concern which brand I wanted to get. Since I only have this brand and can't compare to others I would just base on this projector to gave a review.
1) it is a great projector to have an experience on a home movie. BUT you must make sure you have at least 5 meter or more away from the screen in order to project what it call 200 inch or more image.
2) it will be good to have it in a dark room or else an open space with less light is good. This is for Max screen projected. If not a normal room to project with about 60-100 inches shouldn't be much of an issue.
3) it would only be best if you want a fully cleared not out of focus images of the sides it should be place at the center of the projected area. If not, place on left or right... you will realize either left end or right end will be out of focus.
4) the speaker to me... is good enough for NORMAL listening. I paired up with a B&O portable speaker you will have a very huge diff...
5) the interface is a bit diff from normal smart TV as some options you will not be able to select for those NETFLIX users. If you guys are using their smart version IOS. If you want to add on to an Apple TV then it should stay the same.
6) projected on a normal white screen is good enough. BUT to have a better image it is totall recommend to have a good quality projector screen (not those white base, get those in light grayish colour quality projector screen. It would enhance the brightness of the image and the clarity too!!!)
Over all for this projector, if you are having a budget or like to test out. I still think it worth the try.
Happy shopping.
Works wonders
It has been almost 4 months after receiving my projector and it is still amazing.
Alex has been nothing but super helpful, attentive, informative and just always there to assist you.
I started of checking the projector from competitor brand (L****) but was very skeptical due to the high amount of reviews from influencers, Youtubers & Media. When I approached the customer service of (L****), they staff give robotic answers and were rude.
When I realised that Beamerx exists, I decided to research abit more. With a professional website which gives you Tech/Specs information easily retrievable, it helped me (a complete tech noob) a lot. When I approached the customer service of Beamerx, I spoke to Alex whom gave a much friendlier and attentive vibe. Simply ask any question and he is ready to answer! He really feels like a friendly neighbour uncle you can count on!
I have had many friends asking me what projector I bought because the videos I watched were so clear and colorful! You can even use it in broad daylight morning.
Best Korean shows to watch on this projector;
-Kingdom
-Guest
-Sweet Home
Contact the staff and clear your worries and questions. They are always here to assist!
BEAMERX II - LED 4K Cinema Projector TV (Native HD1080P)
Perfect for bedroom
Went down to showroom and met Alex in person, he did some demo. He was really friendly and approachable. Speaker and image projection quality were great (based on the price).
Perfect for movie nights
Personally, I felt like this is way better than its competitor (L****)
Beamer X II review
Overall the usage of this projector is great. On the positive side, the contrast and the pixel density of the picture is good to watch movies or Netflix and even looks clear to watch during daytime. The remote control is great since it can be used from far distance. On the negative side, the netflix app in the projector could not switch accounts when access and if need to switch, I will need to reinstall the app again which is troublesome, and therefore stick to one account to watch Netflix. Nevertheless, the projecter is worth the use to watch Netflix or Movies.
Hi Normalah Arshad, thank you very much for the review. Netflix can change account but you will need to use a mouse.